WEDNESDAYS #8 vs. RED STARS:
(vol. 19S, no. 8; newsletter by j.c.)
The Coastal Pirates faced the "A" division Red Stars to finish off the regular season. The Pirates had a short bench due to injuries and only had seven skaters total (Scott LeMatty and Jimmy Ferraro joined Sunday night crew). The Pirates hung tough, staying within a goal for most of the game. Scooby and Wildman scored and at for a 30 minutes the Pirates actually held a 2-1 lead. The whole team played a great defensive effort, fighting wave after wave of Communist Red Star attacks. Even though they were visibly exhausted, the Pirates continued to backcheck — even after Jimmy (one of our guest subs) got thrown out after his third penalty. Harris stood on his head, stopping multiple rebounds and many 2-on-1 and 3-on-1 attacks. In the end, we got run over by a tank with a Red Star on the Side, but our peaceful struggle will win out in the end.

In documenting our "Battle Against the Red Stars" I brought in some Experts in the field of bringing down Communism.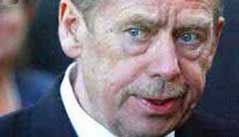 Vaclav Havel: "Modern man must descend the spiral of his own absurdity to the lowest point; only then can he look beyond it. It is obviously impossible to get around it, jump over it, or simply clear the puck along the boards."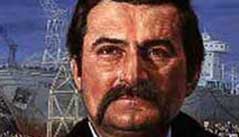 Lech Walesa: "The supply of words in the world market is plentiful but the demand is falling. Let deeds follow words now, Wingers stay on the points!"



LOST 4-2
THE
SILVER
SKULLS




1) THE TEAM
A small band of seven men kept a regime in check (or is it Czech?) for almost 44:00 minutes.


SPECIAL FEATURE!

THE
THREE
VILLIANS




Let's see what the "Forces of Hate" had to say about the game ...

1) AL SHARPTON
"I like the Red Stars. They hit Pirates with sticks. Anytime a Pirate gets hit with a stick it is a good thing."

2) THE KLAN
"I can't see the guys to either side of me because of this hood I'm wearing, but I agree with them. Anytime a Yankee, Met, or Pirate gets tripped, slashed, or punched it is a good thing. Go Red Stars."

3) JOHN ROCKER
"I could play for the Red Stars. Unless there is a Subway in New Jersey. There isn't one there is there? I'll check with the Governor."