SUNDAYS #4 vs. DIRE WOLVES:
(vol. 21S, no. 4; newsletter by k.r.)
The Sunday Pirates squared-off against what seemed to be the only other team in the small Western division. They were looking for a similar result as the previous outing when the Pirates posted an easy 8-3 victory; this game, however, was more like one of the rollercoasters at Great Adventure. The Pirates had a full ten-man crew once Bobby closed "The Hockey Closet" (you're welcome for the plug, Bobby). Ol' #67 even made a rare Sunday night appearance for the Men In Black — not that he was actually invited, but rather he misread the Rink Rats schedule and missed his game. There was even a sighting of yours truly for the first time in three weeks. (editor's note: see below for an injury report on our Norris-winning defenseman.)

Up goes the coaster: The Pirates jumped on top quickly as Scott LeMatty scored on his patented across the crease move which was aided by Chris Goione (although replays of the assist were inconclusive). And down goes the coaster: The opposition would score the next four goals of the 1st period on what can only be described as several blasts from the point (We'll spare Harris and not go in to the gory details).

Up goes the coaster: As the final period gets underway the tenacious Pirates would whittle the lead down to 4-3 on a couple of great shots by Dan DiPierro and Bobby. Russ would get both assists including a terrific set-up for Dan's one-timer. And down goes the coaster: The 4-3 score became 6-3 before Scott would get a chance to add his second tally of the night. Although Gucci was kept off the scoreboard for the second straight time, two other Wolves — who shall remain nameless — would leave with hattricks. The Wolves added a final emptynetter, and when the ride finally ended the scoreboard read 7-4 and the Pirates were no longer undefeated.
date of game: 4.17.05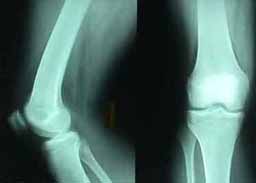 Injury report: Keith watched Sunday's game from the bench (we could have used him!) and he is walking up stairs again — leg over leg. Here's the doctor's report: He bruised the top of the outside shinbone and had a high ankle sprain; he also tore the muscle behind his knee and stretched the LCL when it moved to the outside of his knee. He hopes to return to the Pirate line-up in two weeks at which time he'll need to wear a brace.


LOST 7-4
THE
SILVER
SKULLS




1) SCOTT LEMATTY
For his pair of goals.

2) DAN DIPIERRO
For finishing-up a sweet one-timer from Russ.