SUNDAYS #5 vs. BRUINS:
(vol. 22S, no. 5; newsletter by k.r.)
The Sunday Pirates made it four-for-four on the season with a convincing 4-2 victory over the Bruins. For a 6:00pm game on a Summer Sunday the Pirates skated with just about a full line-up. The "D" consisted of a three-man rotation of Bobby C.-Kevin-Mike. The first forward line had Wildman skating between Scott LeMatty and Brian Newcomb, while the second line had Glen centering Ralz on his right side and Keith (moved off of the blueline for this outing) on the left.In goal, of course, was Harris who kept his g.a.a. at a stingy 1.50. Before we get into the game, does anybody else see the irony in Russ' horse finishing fourth and we scoring four goals to go to get our fourth win? That is 4-4-4 — or in other words "four-for-"four. That is two times for the fours — which also happens to be the number of goals we let up. Now I am freaking myself out. Let's get to the game ...

Both periods seemed identical with the Pirates winning each 2-1. Gucci would actually open the scoring on the night when he busted through the defense and beat Harris high, blocker-side from in close; he must of felt guilty about scoring on his new (Wednesday) team though, because we did not hear from him again in this one (sorry Darren). Kevin knotted the score soon after with a wraparound to beat Adam the Scorekeeper who was minding the net for the 1st period for the Bruins (and doing a great job at it). Wildman would give us the lead that we took into halftime when he put in a rebound off a Kevin slapshot.

Three more tallies marked the final period, but the Pirates never surrendered the lead again. Wildman, who was subbing for an injured Chris, netted his second of the night off a feed from Brian to put the Pirates up by two goals, 3-1. The Bruins would skate hard and managed to knock in a rebound to make it a one goal game again, but with 5:00 minutes remaining Kevin would notch his second goal (on a pass from Keith) that put this one away for good. All-in-all this was a good game for the Pirates, including Harris making a few more acrobatic saves than we'd like to have to see, but that's okay — that's why we have him there. The next Sunday Pirates game is against the Rink Rats, but because one of their Captains is now a Pirate, this writer is wondering if he can tell us if that game will take place. Always remember and don't forget: Offense sells tickets, but defense wins games.
date of game: 7.10.05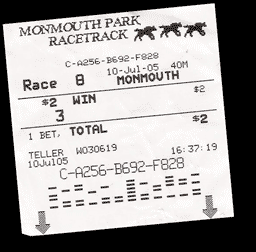 editor's note: We'd like to thank Keith and Kevin for great timing in paying-off their Pirate fines. The reason why their timing was so crucial is that most of the beer fund was drastically depleted at Monmouth Park while waiting for Russ' horse, Introspect, to race. First, Mike swore that Slam Bammy was a "can't miss" (and, of course, it did miss); that was followed by my crafty bet where my horse actually did win at 12-1 — unfortunately the poor-sport, second-place jockey appealed the finish (saying he was fouled or some crap like that) and they overturned the result. In other words, we went from potentially drinking some top shelf brews at the "meeting" back to Pabst.